Up to 40% off every product when you subscribe!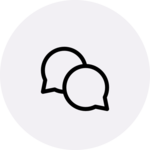 Chat to our nutritionists
We've always got your back if you've got any questions!
No hassle delivery at a frequency you decide! And it's free over £50!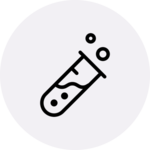 Formulated by leading experts
Expertly formulated for the best flavour and to keep you on top of your fitness!
Protein World Subscription Guide
Our subscriptions are completely flexible and are available on all of our products!

- Change frequency of your delivery - get your PW products whenever you need them - 2, 4, 6 or 8 weeks
- Swap your flavours/products easily so you can try all of our incredible flavours

- No commitment - cancel after one month if you're not begging to try more!
How do i activate my account?
You will receive an email when you place your first subscription order. Keep an eye out for it and click the link to login to your account!
How do i Update my order?
We know you might change your mind on what you'd like for the next month of your subscription, so you can make any amendments in your account. You can change the flavour, address and payment information! If you have any other queries, drop us an email - delivery@proteinworld.com
Can I change my delivery frequency?
Absolutely! We know you might run out sooner than expected, so we've given you the flexibility to meet your schedule! Get all your products on subscription at the frequency you need them!
How do I cancel my subscription?
We'll be sad to see you go but you can cancel at any time within your account. It's easy to reactivate when you start to miss us too much ;)
Yup! Going on holiday? Or just want a little break? Just log in to your account and pause your subscription.
Can I change the flavour of my subscription product?
You can update and change the flavour of your products within your account, more chance to try all 12 of our delicious flavours!
Can I change my subscription product?
You can add, update and change your products within your account.
For any queries regarding your order and delivery please chat to us by clicking on the icon on the bottom right of the screen or email delivery@proteinworld.com